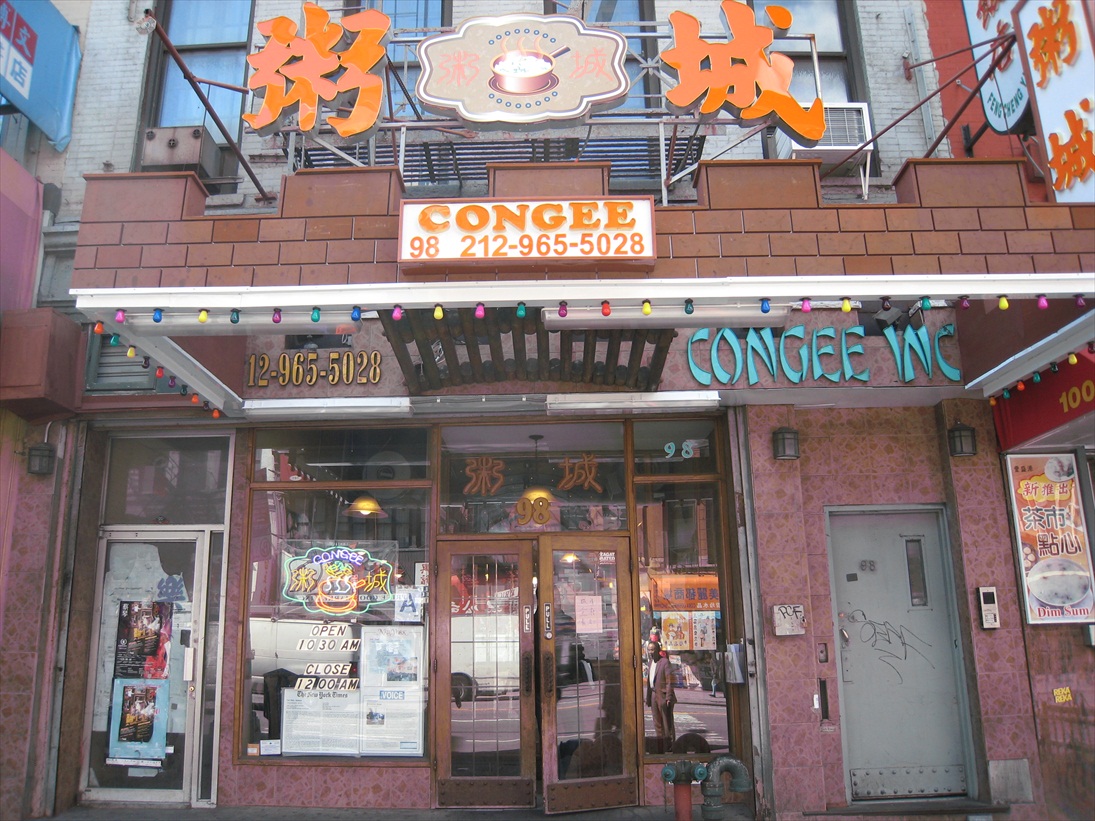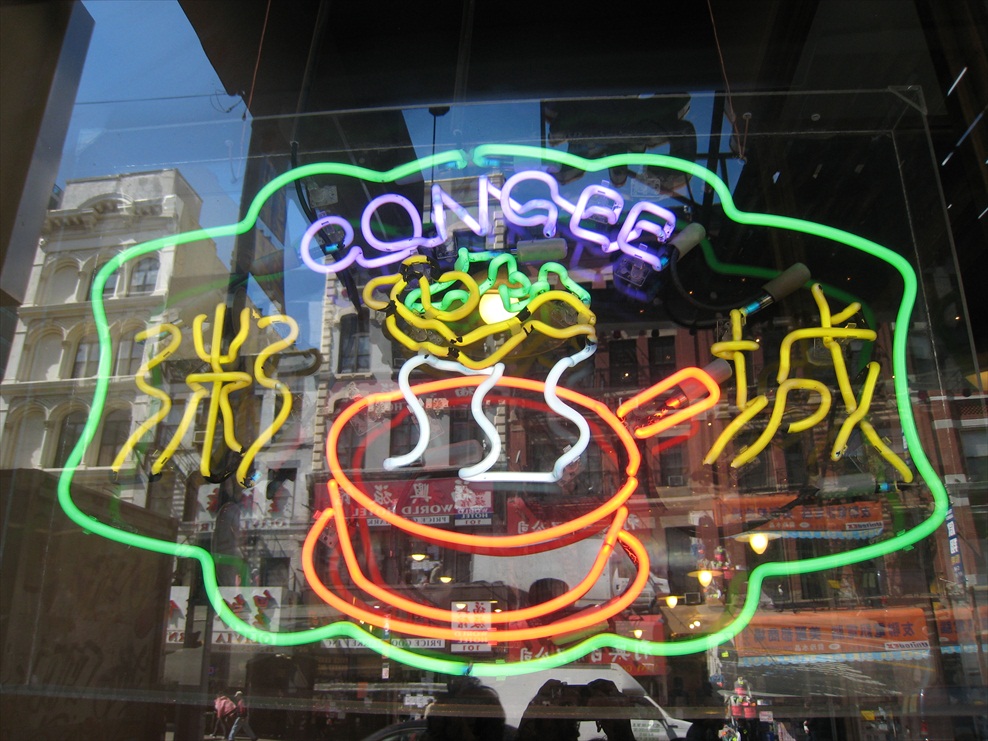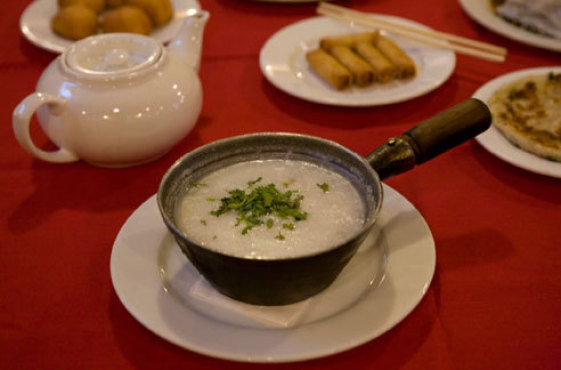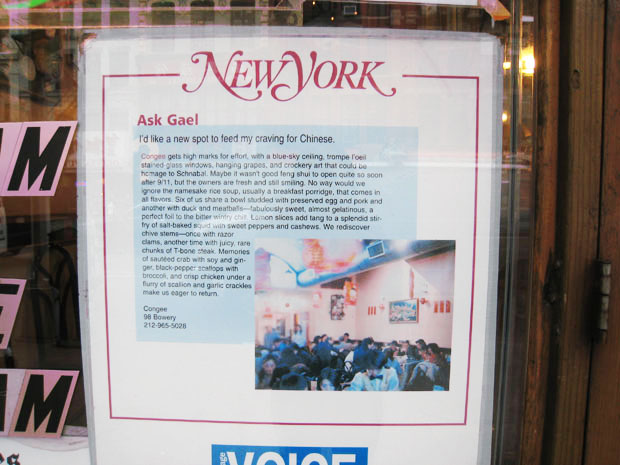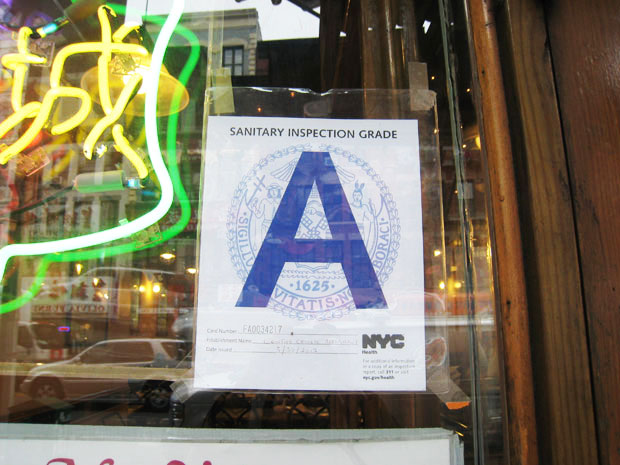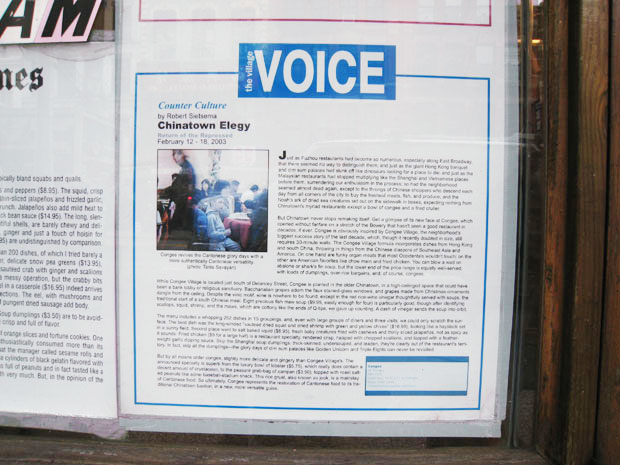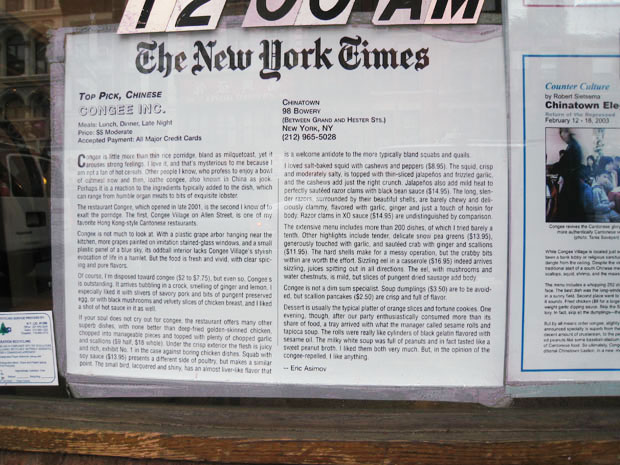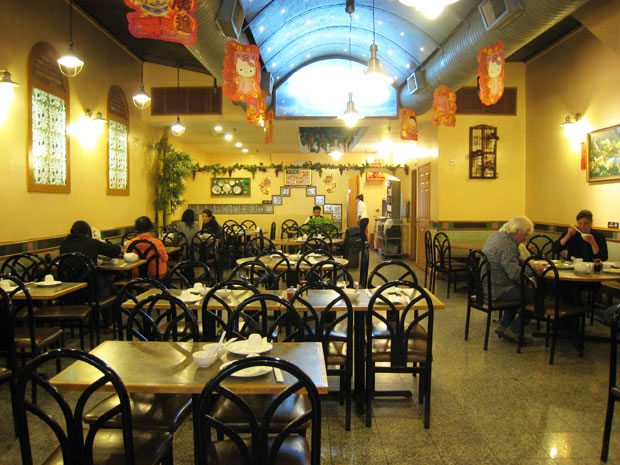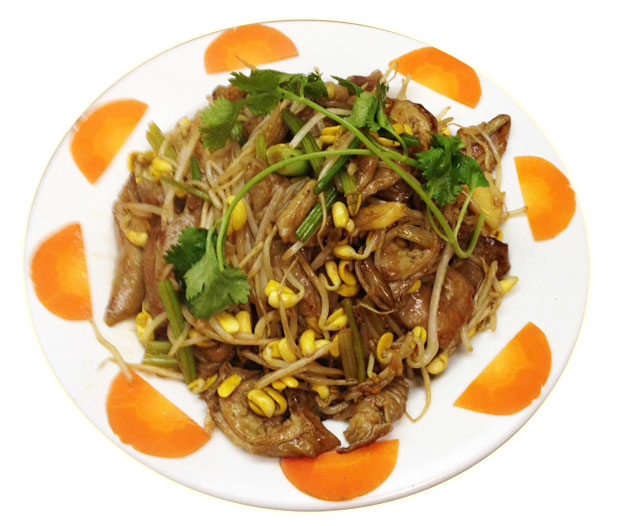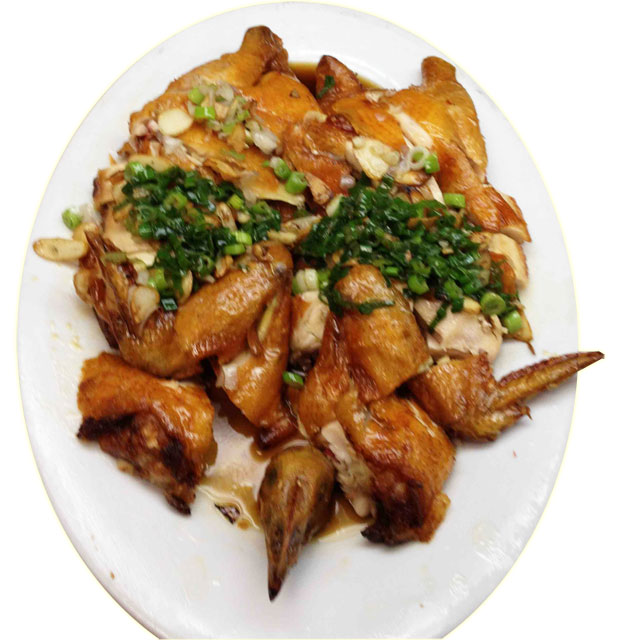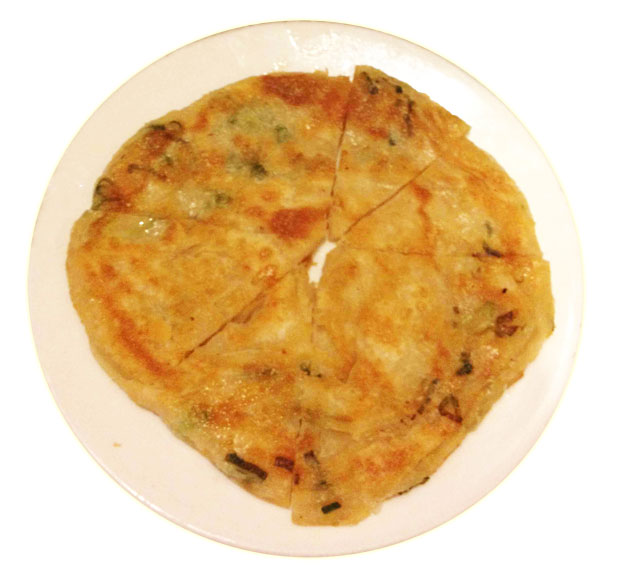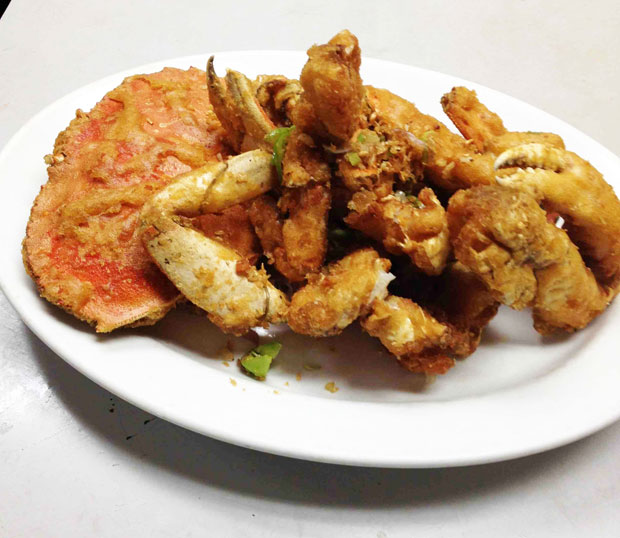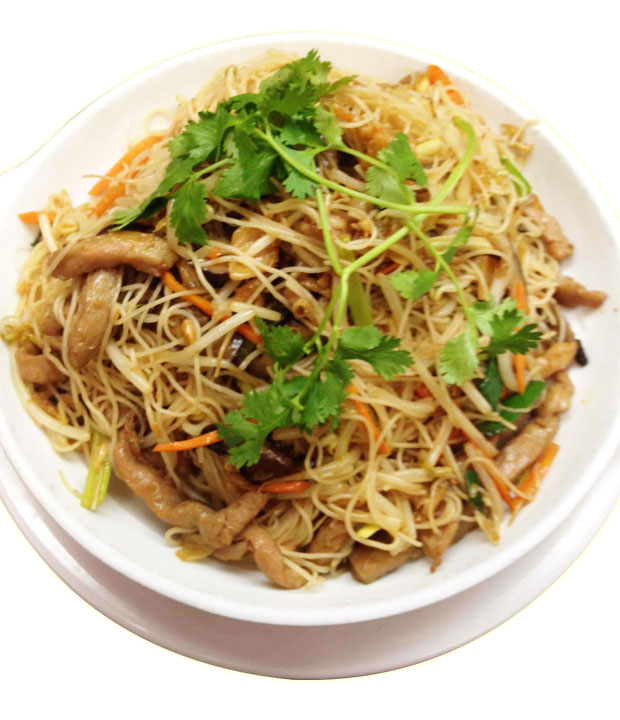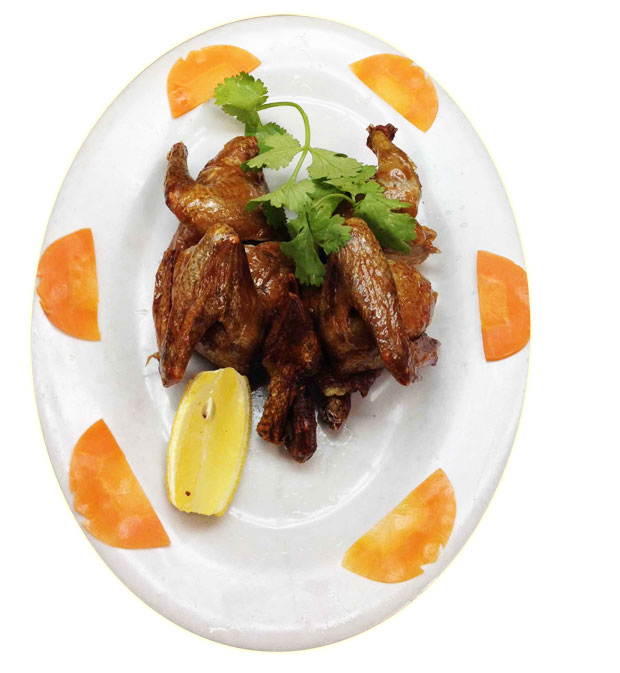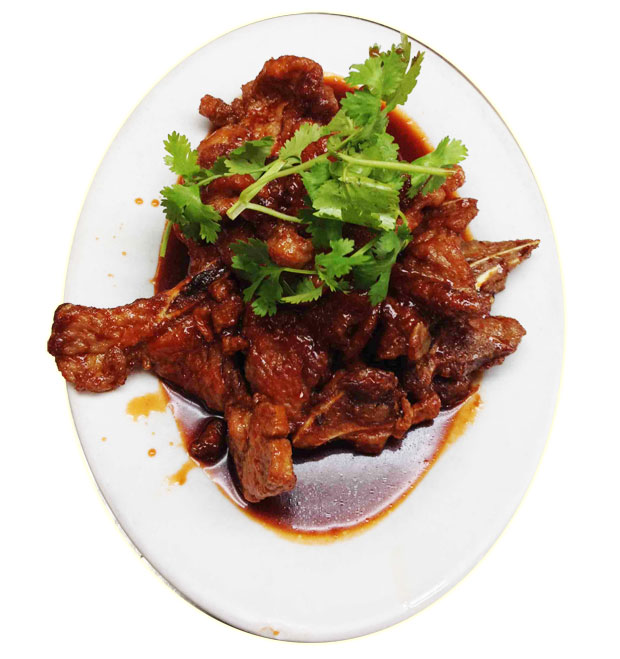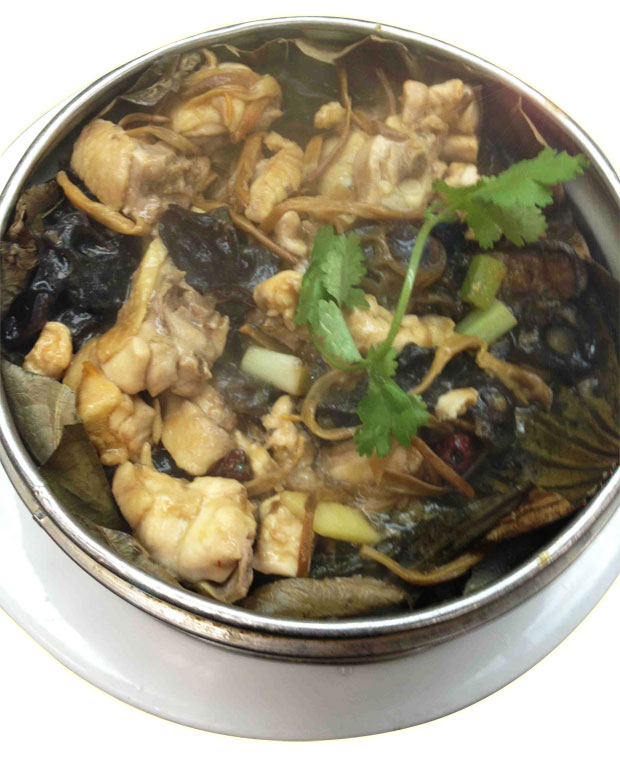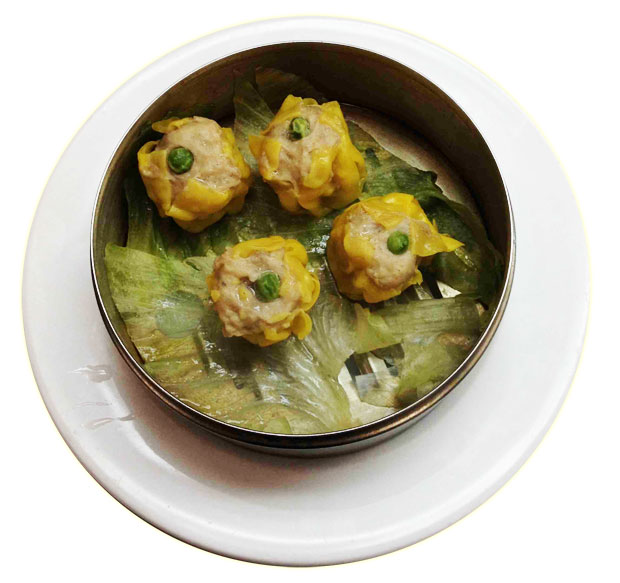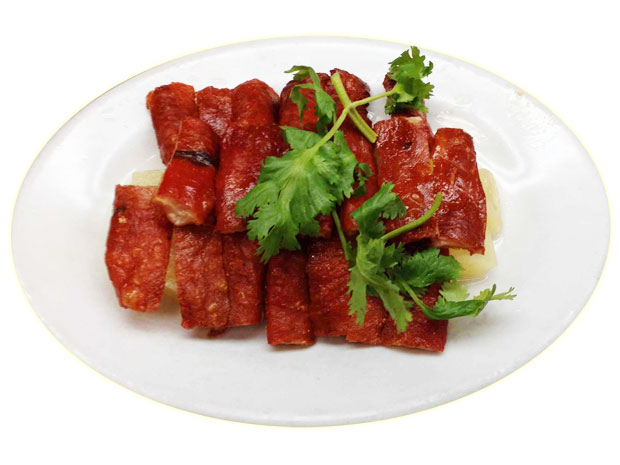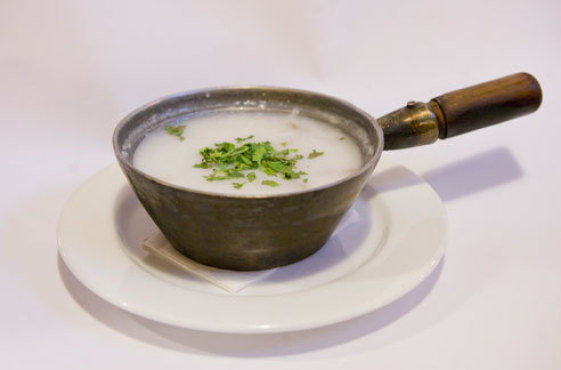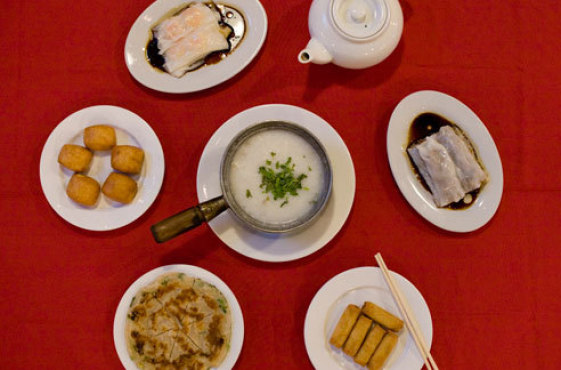 Business Hours:
Daily 10:30am–11:30pm
We Deliver (Min. $10.00)
Contact Us:
Tel: 212-965-5028
Fax:
98 Bowery, New work NY 10013
Acceptable Card:


Wed Feb 24 2010
Time Out says
Not even the manager is sure how many dishes are on the menu at this top-notch joint, where delightful Cantonese seafood is the specialty. A constant flow of Chinese families chooses from at least 200 possibilities, including such favorites as shark's fin soup, steamed whole fish, squab and, of course, congee. Tender Dungeness crab is coated in flour and preserved-egg yolk before it's sautéed. Order the green vegetable of the day sautéed with bean paste or garlic, and request the complimentary soup (called lai tong); you'll be rewarded with warm chicken broth that has been simmered for days with medicinal Chinese herbs
Profile
Congee gets high marks for effort, with trompe l'oeil stained-glass windows, hanging grapes, and crockery art that could be homage to Schnabel. The namesake rice soup, usually a breakfast porridge, comes in flavors like a fabulously sweet, almost gelatinous duck-and-meatballs. Lemon slices add tang to a splendid stir-fry of salt-baked squid, and crisp chicken arrives under a flurry of scallion and garlic crackles. — Rob Patronite and Robin Raisfeld
  $25 AND UNDER; On the Bowery, Porridge by Another Name
By ERIC ASIMOV
Published: March 19, 2003

CONGEE is little more than thin rice porridge, bland as milquetoast, yet it arouses strong feelings. I love it, and that's mysterious to me because I am not a fan of hot cereals. Other people I know, who profess to enjoy a bowl of oatmeal now and then, loathe congee, also known in China as jook. Perhaps it is a reaction to the ingredients typically added to the dish, which can range from humble organ meats to bits of exquisite lobster.
The restaurant Congee, which opened in late 2001, is the second I know of to exalt the porridge. The first, Congee Village on Allen Street, is one of my favorite Hong Kong-style Cantonese restaurants.
Congee is not much to look at. With a plastic grape arbor hanging near the kitchen, more grapes painted on imitation stained-glass windows, and a small plastic panel of a blue sky, its oddball interior lacks Congee Village's stylish evocation of life in a hamlet. But the food is fresh and vivid, with clear spicing and pure flavors.
Of course, I'm disposed toward congee ($2 to $7.75), but even so, Congee's is outstanding. It arrives bubbling in a crock, smelling of ginger and lemon. I especially liked it with slivers of savory pork and bits of pungent preserved egg, or with black mushrooms and velvety slices of chicken breast, and I liked a shot of hot sauce in it as well.
If your soul does not cry out for congee, the restaurant offers many other superb dishes, with none better than deep-fried golden-skinned chicken, chopped into manageable pieces and topped with plenty of chopped garlic and scallions ($9 half, $18 whole). Under the crisp exterior the flesh is juicy and rich, exhibit No. 1 in the case against boring chicken dishes. Squab with soy sauce ($13.95) presents a different side of poultry, but makes a similar point. The small bird, lacquered and shiny, has an almost liver-like flavor that is a welcome antidote to the more typically bland squabs and quails.
I loved salt-baked squid with cashews and peppers ($8.95). The squid, crisp and moderately salty, is topped with thin-sliced jalapeños and frizzled garlic, and the cashews add just the right crunch. jalapeños also add mild heat to perfectly sautéed razor clams with black bean sauce ($14.95). The long, slender razors, surrounded by their beautiful shells, are barely chewy and deliciously clammy, flavored with garlic, ginger and just a touch of hoisin for body. Razor clams in XO sauce ($14.95) are undistinguished by comparison.
The extensive menu includes more than 200 dishes, of which I tried barely a tenth. Other highlights include tender, delicate snow pea greens ($13.95), generously touched with garlic, and sautéed crab with ginger and scallions ($11.95). The hard shells make for a messy operation, but the crabby bits within are worth the effort. Sizzling eel in a casserole ($16.95) indeed arrives sizzling, juices spitting out in all directions. The eel, with mushrooms and water chestnuts, is mild, but slices of pungent dried sausage add body.
Congee is not a dim sum specialist. Soup dumplings ($3.50) are to be avoided, but scallion pancakes ($2.50) are crisp and full of flavor.
Dessert is usually the typical platter of orange slices and fortune cookies. One evening, though, after our party enthusiastically consumed more than its share of food, a tray arrived with what the manager called sesame rolls and tapioca soup. The rolls were really like cylinders of black gelatin flavored with sesame oil. The milky white soup was full of peanuts and in fact tasted like a sweet peanut broth. I liked them both very much. But, in the opinion of the congee-repelled, I like anything.

Congee
98 Bowery, between Grand and Hester Streets, Chinatown, (212) 965-5028.

BEST DISHES -- Congee, deep-fried chicken with garlic and scallions, squab with soy sauce, salt-baked squid with cashews, clams with black bean sauce, snow pea greens, sizzling eel in casserole, scallion pancake.

PRICE RANGE -- Congee and appetizers, $2 to $7.75; main courses, $6.95 to $18.95.

CREDIT CARDS -- All major cards.

HOURS -- Daily, 10:30 a.m. to midnight.

WHEELCHAIR ACCESS -- Steps at entrance; one restroom for wheelchairs on dining room level.